Welcome to First German UMC!
First German United Methodist Church is one of the most unique churches in the city of Glendale. As a hybrid community of German and English speakers, our church is active both locally and internationally. Five generations gather here to worship God, to partner with the neighborhood, and to share life together. If you are looking to start a new chapter with a new community, please don't hesitate. Come any Sunday morning for our weekly 10:30 A.M. worship service, or arrange for a visit during the week by contacting our office at office@firstgermanglendale.church or calling (818)-500-0786. Welcome! Herzlich Wilkommen. The door is open. We're excited to meet you!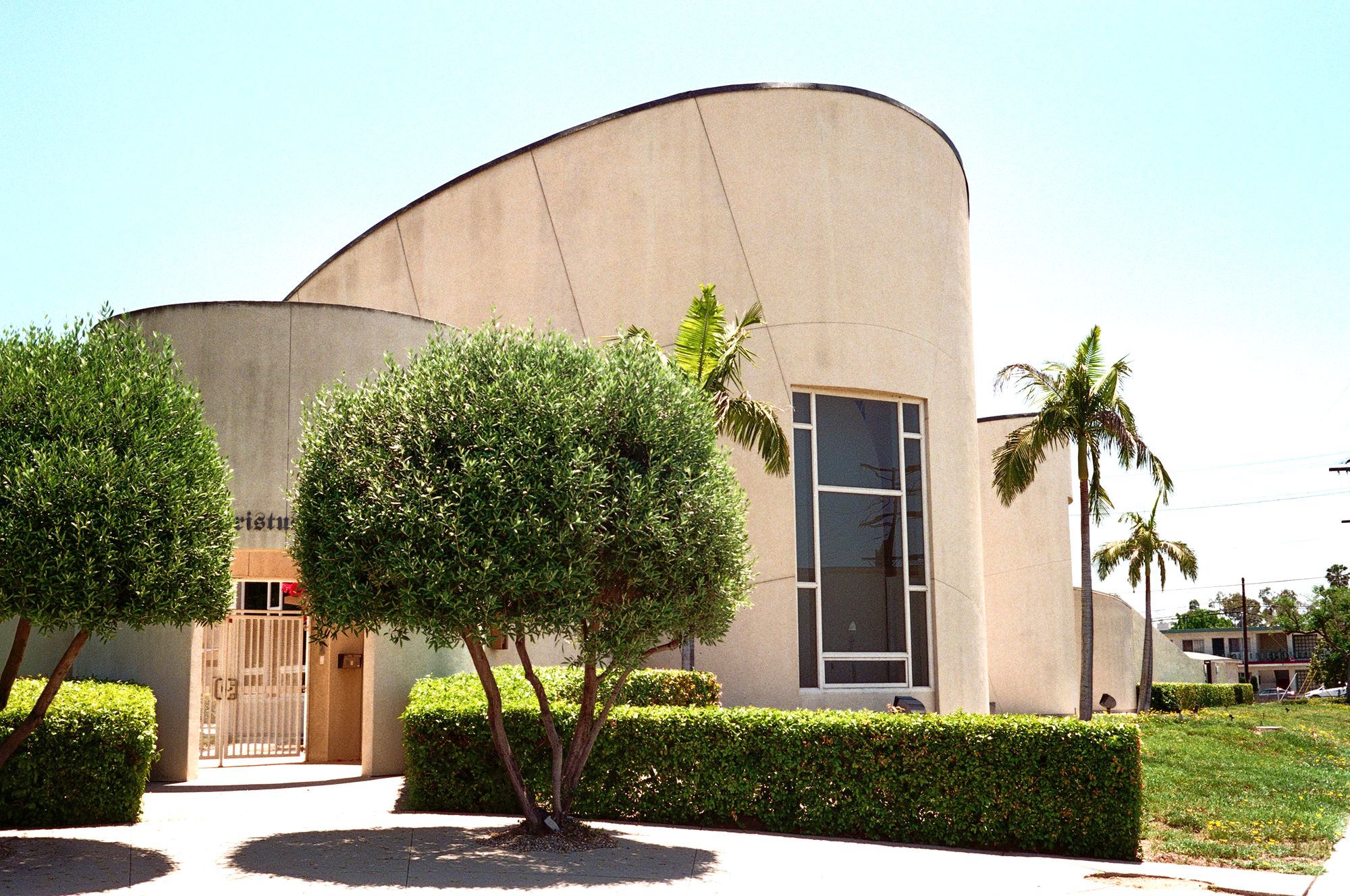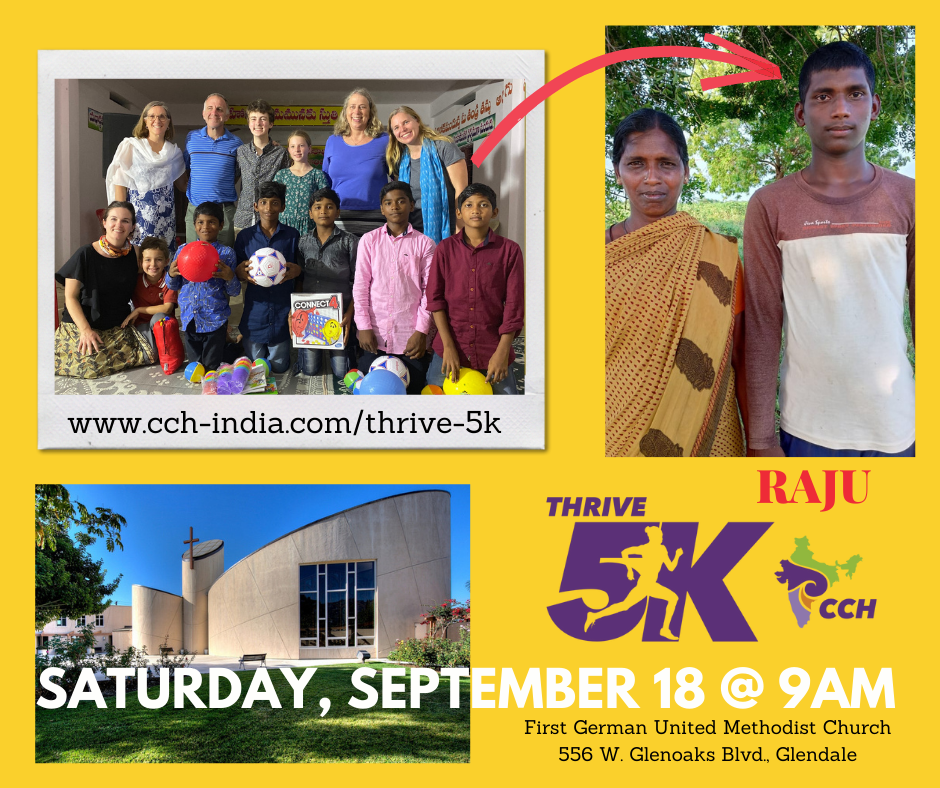 Our first Fall 2021 event will be the Thrive 5K to support Raju, a partially orphaned boy who has been cared for by Covenant Children's Homes in India. Raju lost his father at a young age. CCH has helped him since then by providing wholistic care – food, medicine, education, discipleship, fun, belonging, and dignity. Raju recently passed the exam to go to college! He is hoping to become a police officer.
We are honored to support his efforts to break the bonds of poverty and continue to claim the truth that he is known and loved by God and can make a difference in his community. Our Thrive 5K will pay for his college expenses.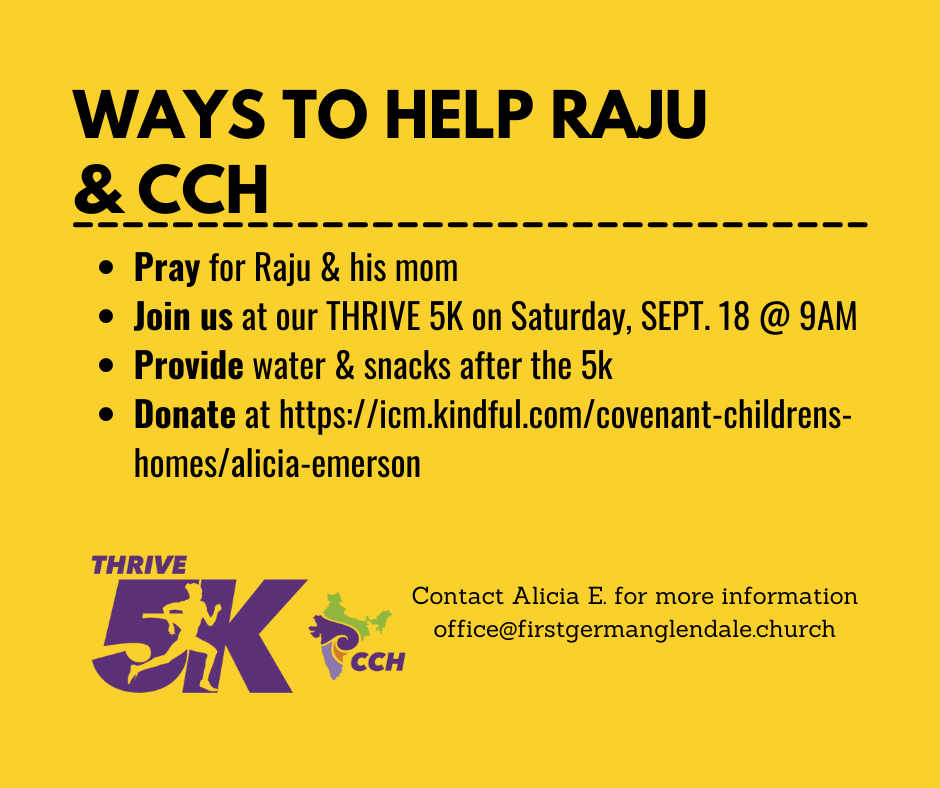 There are 4 ways to be a part of this year's Thrive 5k.
Pray for Raju & his mother. Pray for their health and safety. Pray for their family. Pray for their faith and that God would continue to show up for them and their rural village.
Join us at the Thrive 5K! You can walk/run/bike it on Saturday, Sept. 18 at 9am. We'll start and end at the church. You can register here.
Notify the church office if you would like to provide water or snacks for the event. Join us for some fellowship even if you can't do the walking bit.
Donate to our Thrive 5K team, headed by Alicia Emerson. Follow this link to make any level contribution you can: http://icm.kindful.com/covenant-childrens-homes/alicia-emerson
God bless & see you there!