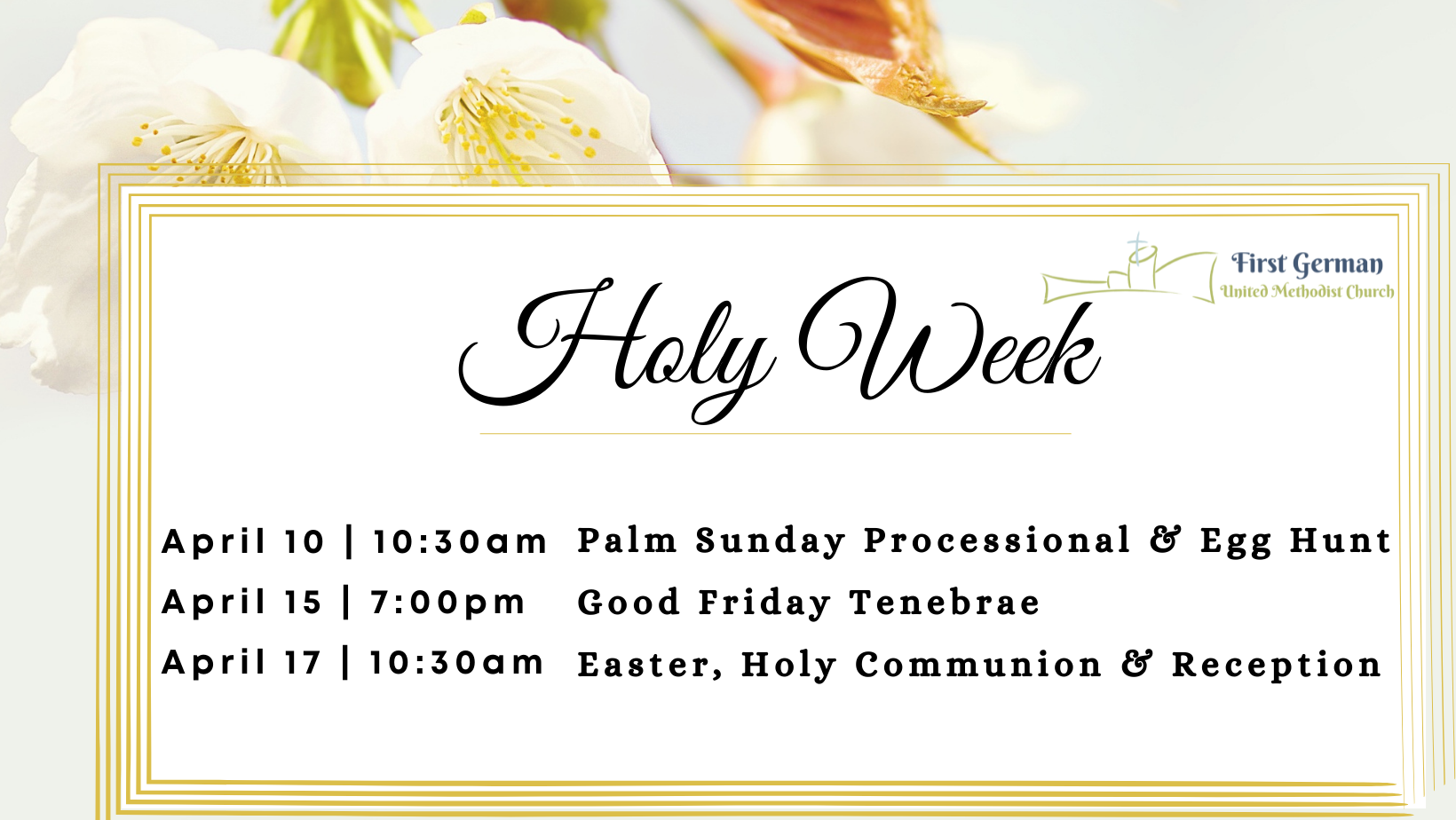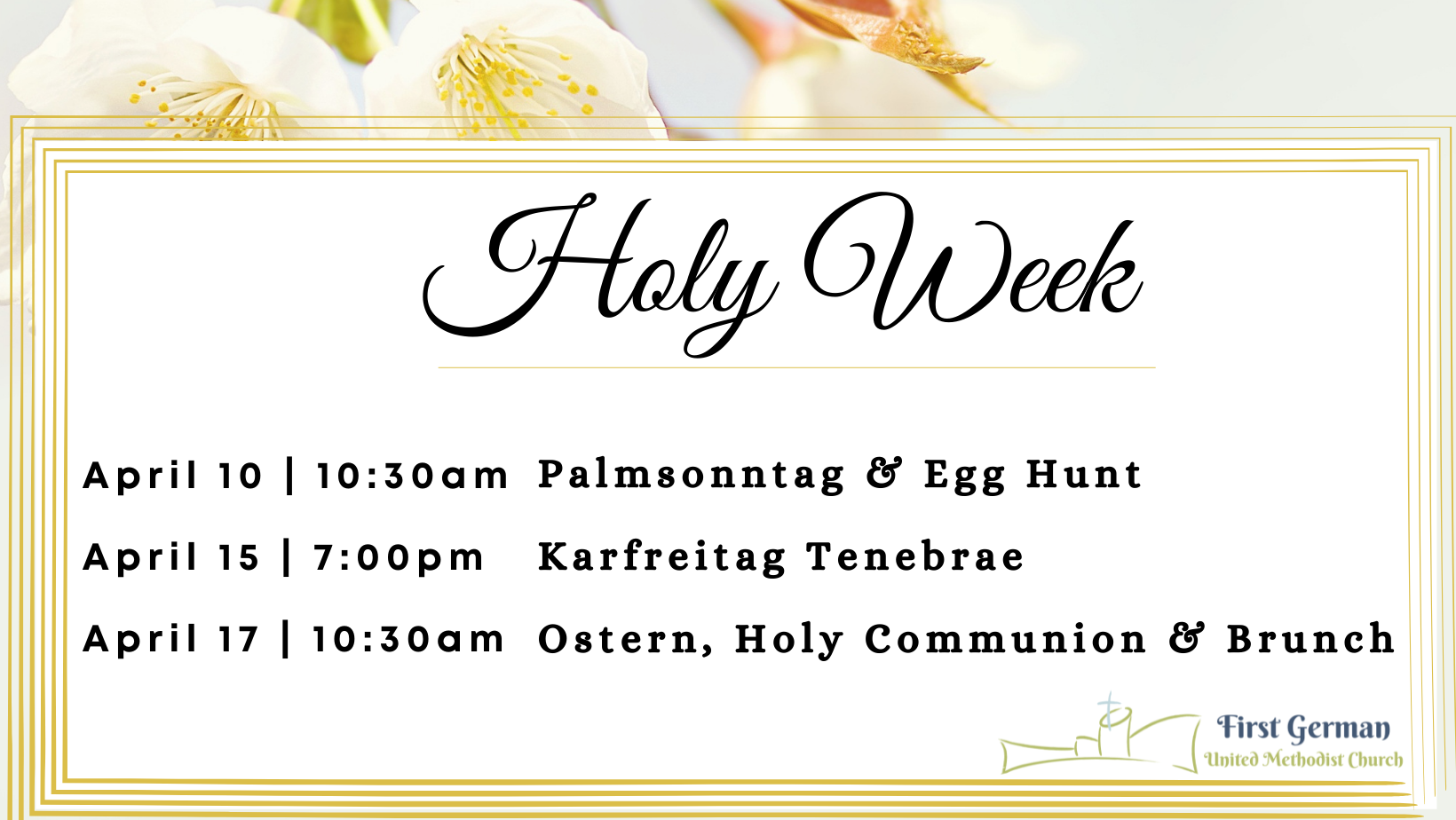 We hope you will join us for the Holy Week celebrations!!!
April 10 at 10:30am Palmssontag (Palm Sunday processional) & Egg Hunt after worship
April 15 at 7:00pm Karfreitag (Good Friday) Tenebrae
April 17 at 10:30am Oestern (Easter)! We will finally celebrate Holy Communion again, and enjoy a reception outside after worship.
Childcare is available on Sunday mornings.
Come!!! All are welcome!