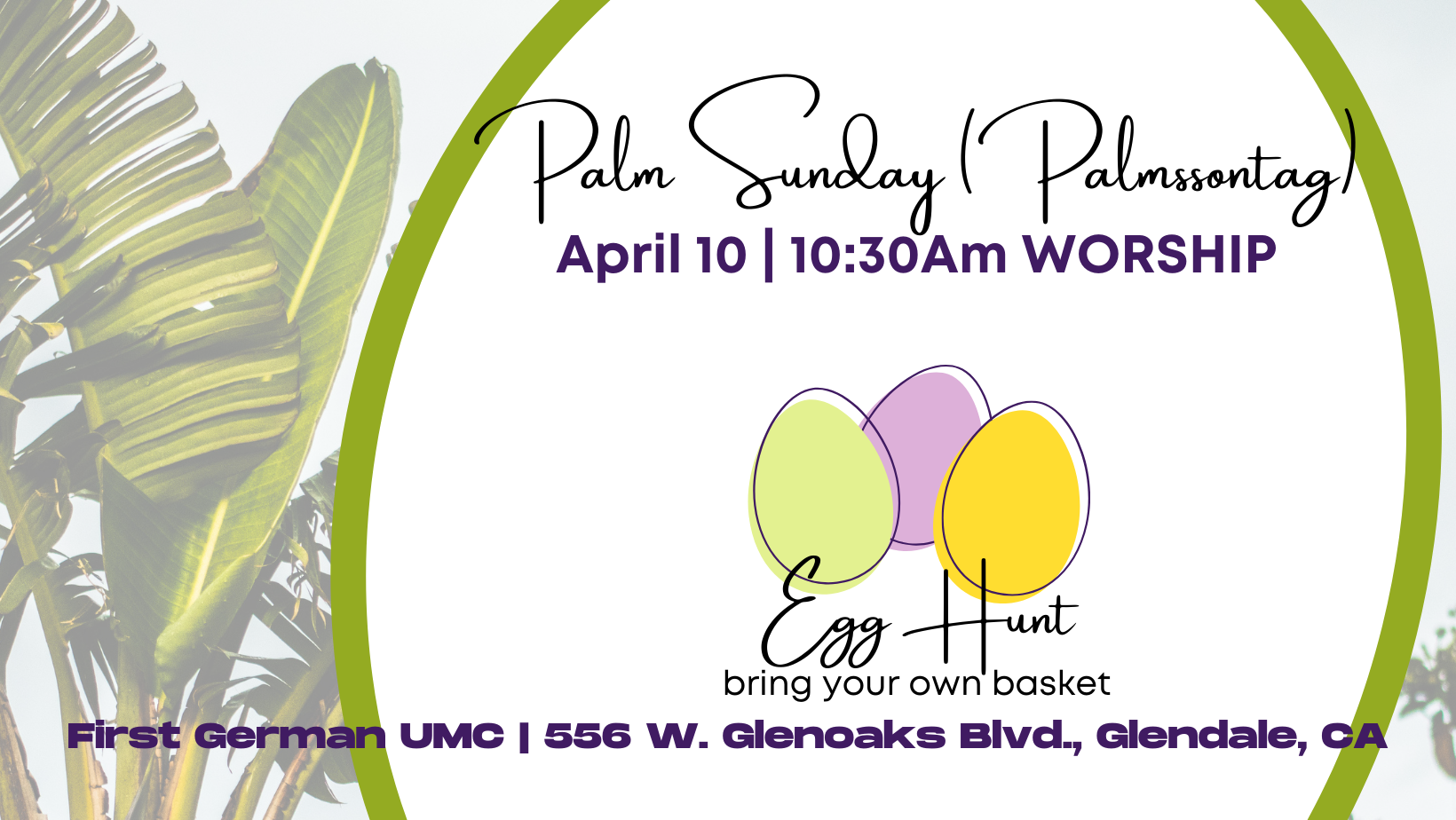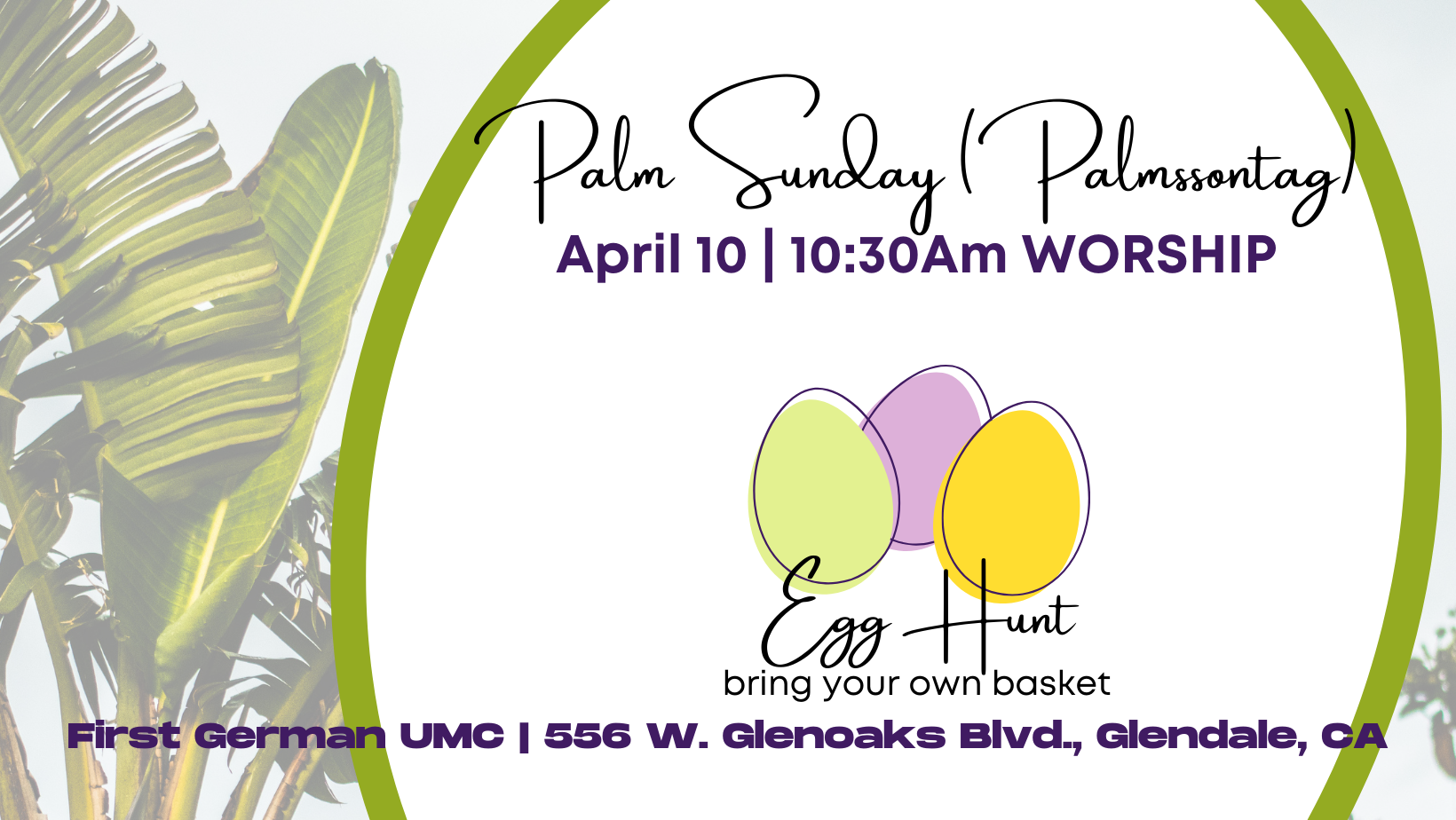 Join us for Palm Sunday (Palmssontag) on Sunday, April 10th.
Worship begins at 10:30AM with a palm branch processional. Childcare will be available.
After worship, kids will be invited to participate in an Easter Egg Hunt, while adults enjoy refreshments!
1:00PM Ukraine Banner Painting & Lunch – bring your painting clothes and join us for lunch as we paint our church's Prayer Banner for Ukraine. Our message will be: "Stand for Peace and Freedom and Ukraine and Across the World. All Nations and Peoples are Welcome in the House of God." We will be painting on canvas with latex based paint and spray paint. Expect to get paint on your clothes. All ages are invited to help us get this message up!