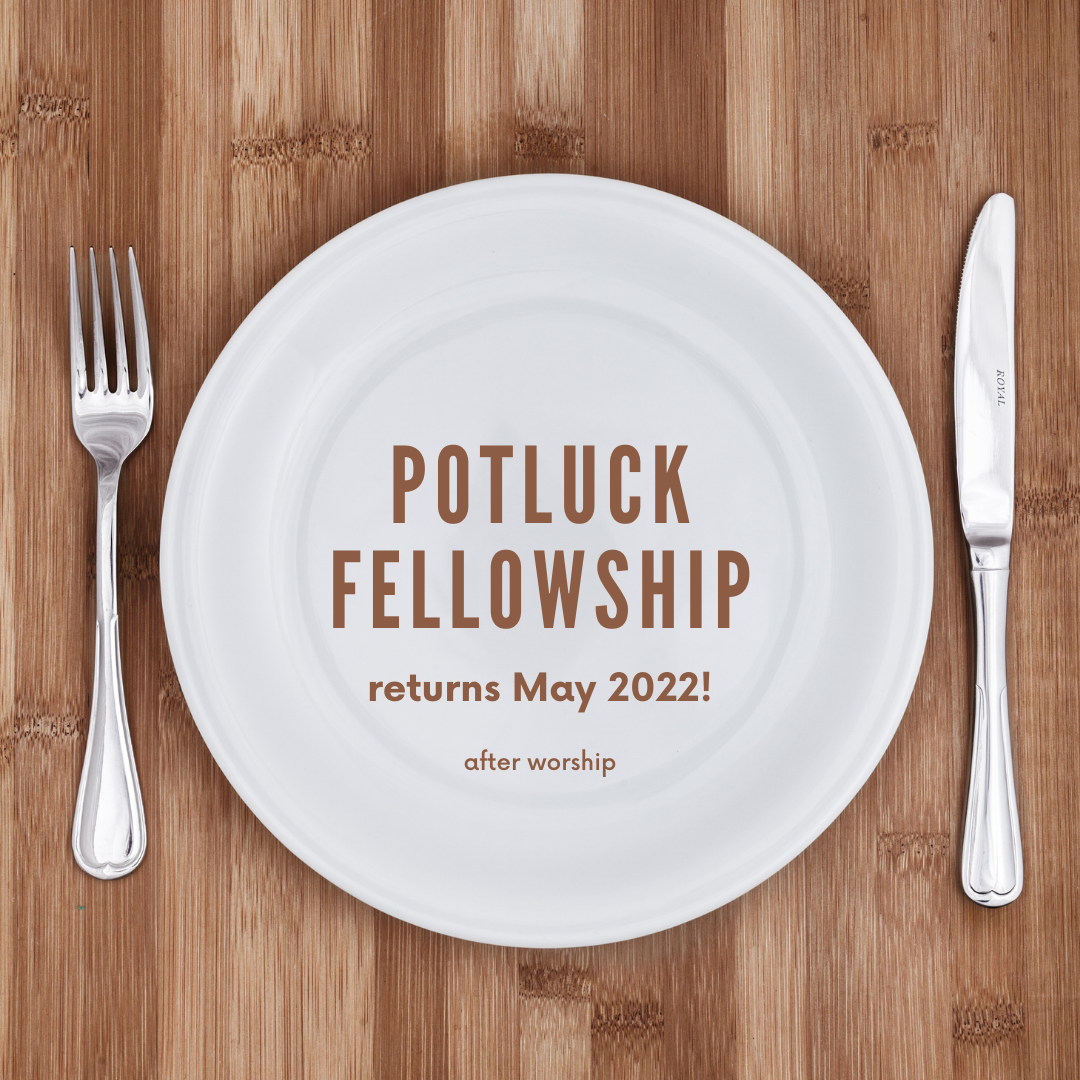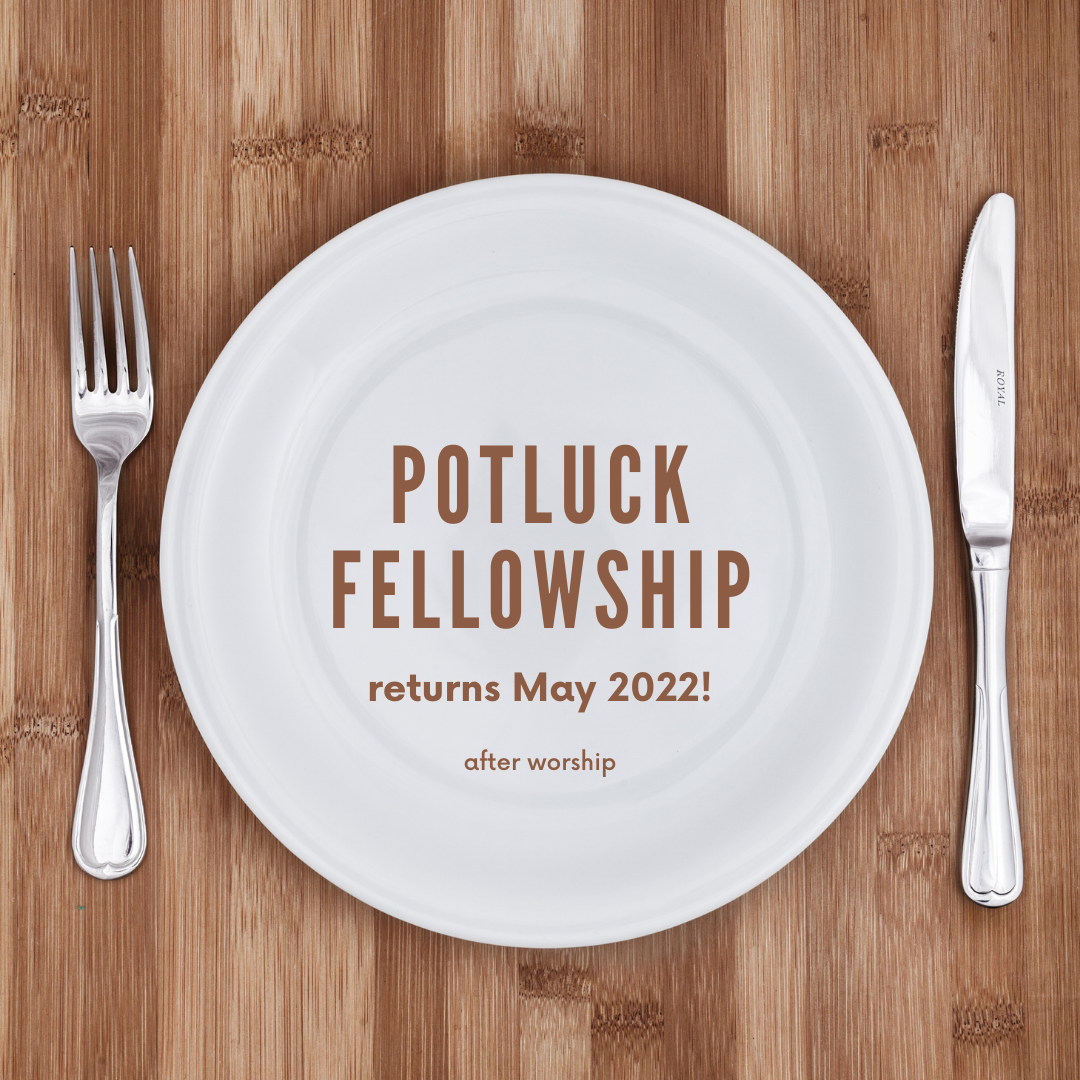 Returning May 1st, we invite you to join the potluck after worship.
If you are able, please bring a little something to share with the community. Ideas: crudites, muffins, fruit, meat/cheese slices, pasta salad, cookies, etc. What's your go-to potluck offering? The church will have plates, cups, coffee, tea, etc.
After worship, whether you brought something or not, we invite you to enjoy the food and company!!!
We are excited to return to this tradition and time of togetherness.
There's a seat for you!