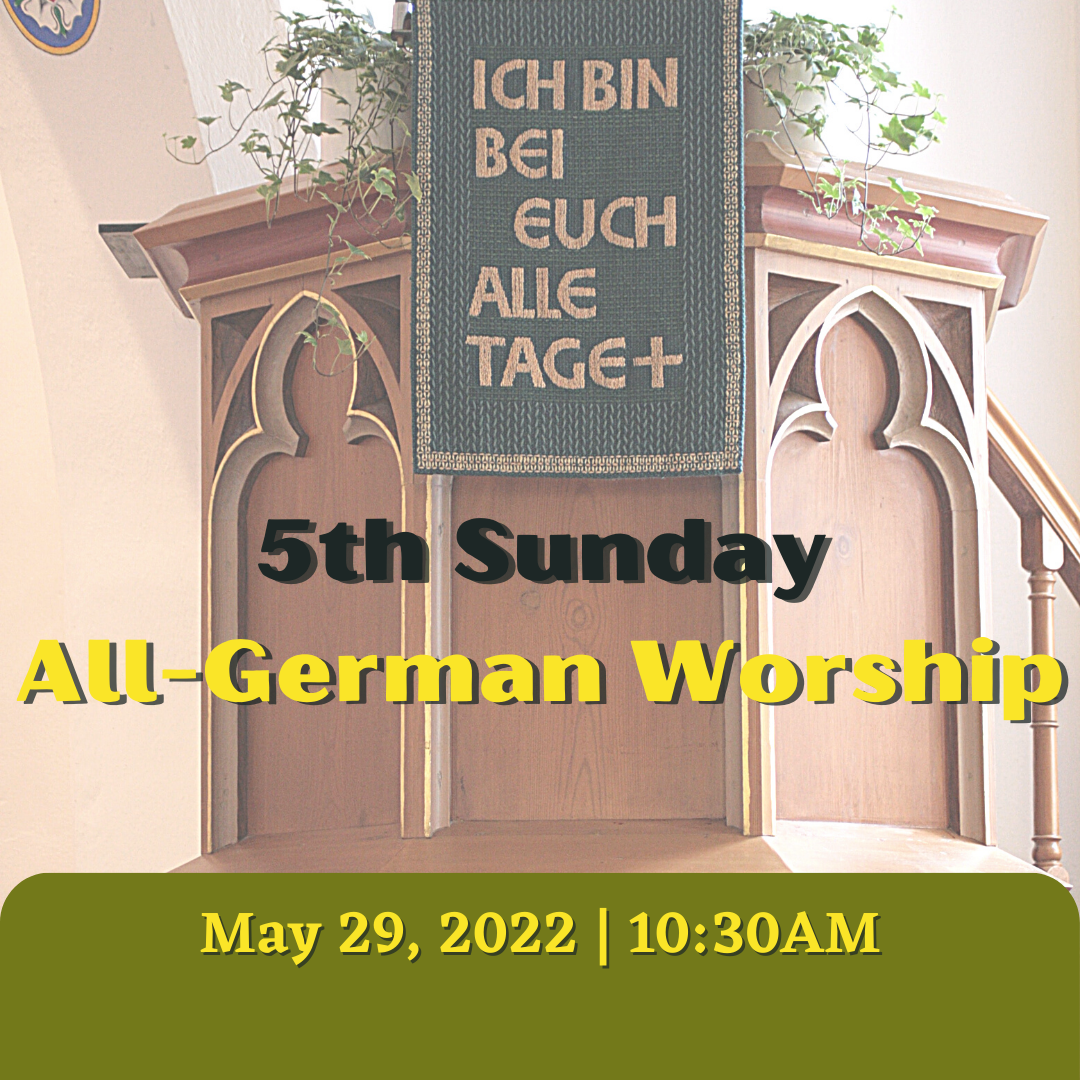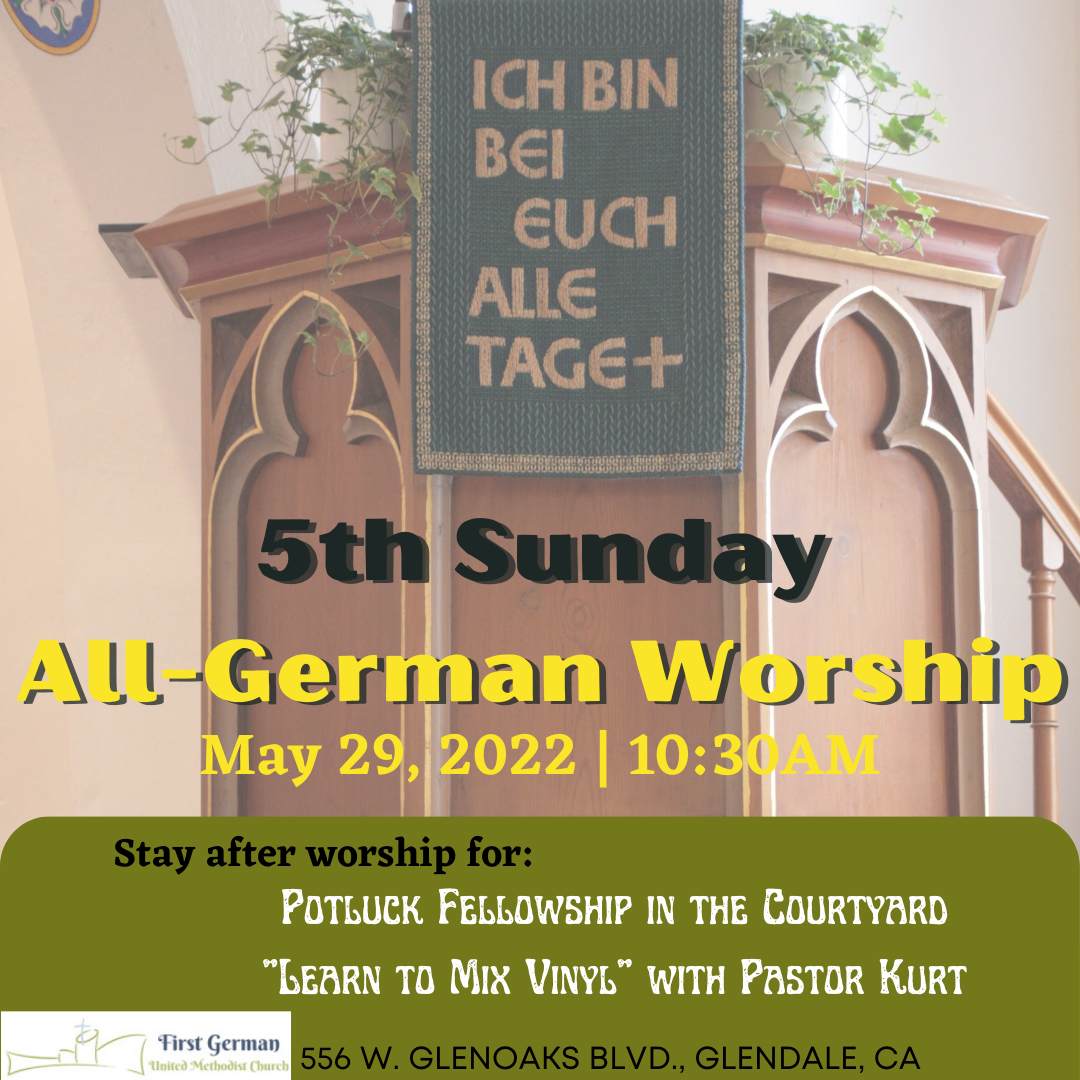 Join us for a special 5th Sunday all-German worship service! May 29 @ 10:30am
Pastor Kurt will lead us in worship and every part of the service (even the sermon!) will be in German.
After worship, everyone is invited to stay for Potluck Fellowship in the Courtyard. If you are able, please bring a dish to share. Perhaps some muffins or veggies & dip or chips?
Also, Pastor Kurt will be teaching "Learn to Mix Vinyl" for all those who are interested. This is in preparation of the upcoming Analog Festival on Saturday, June 4th!!!