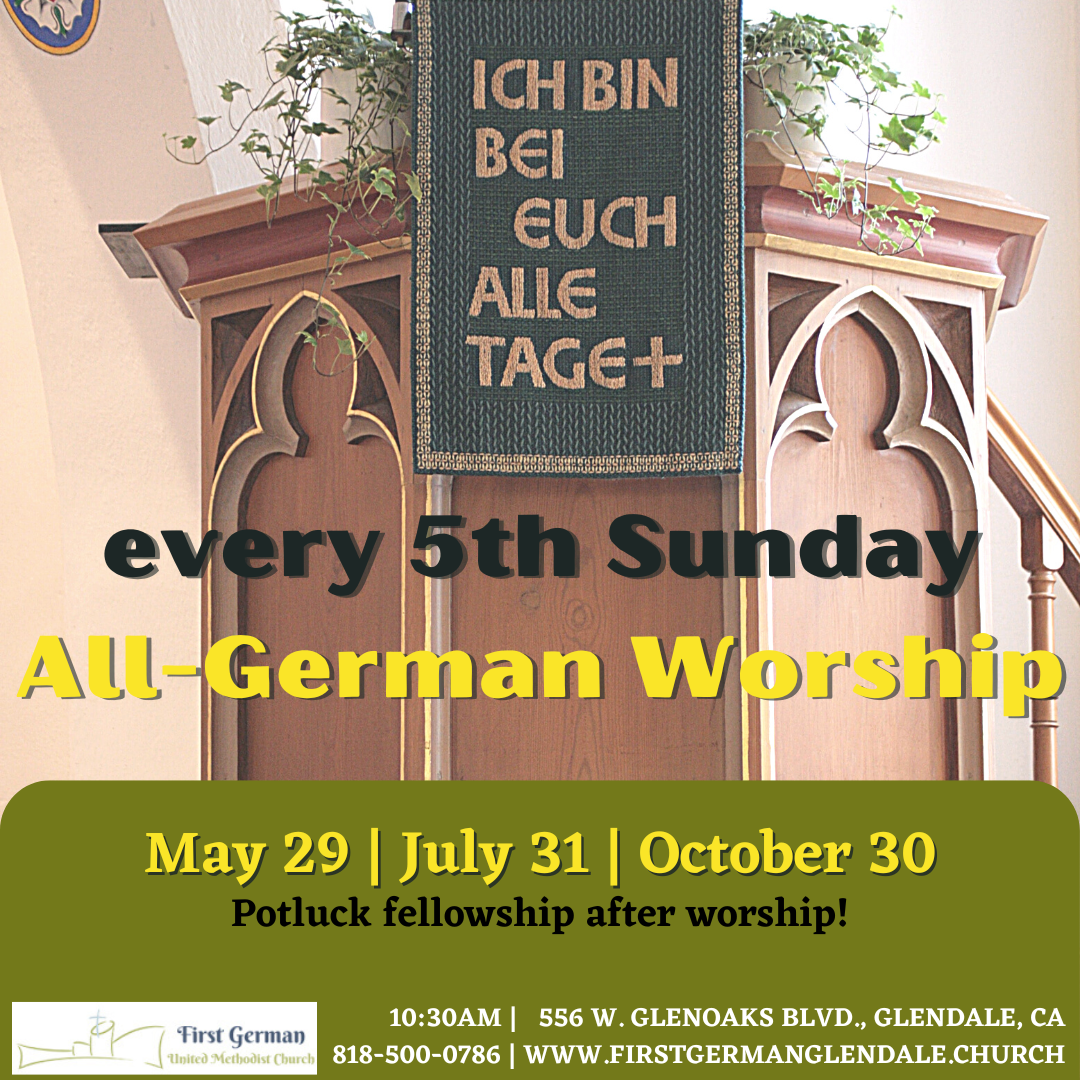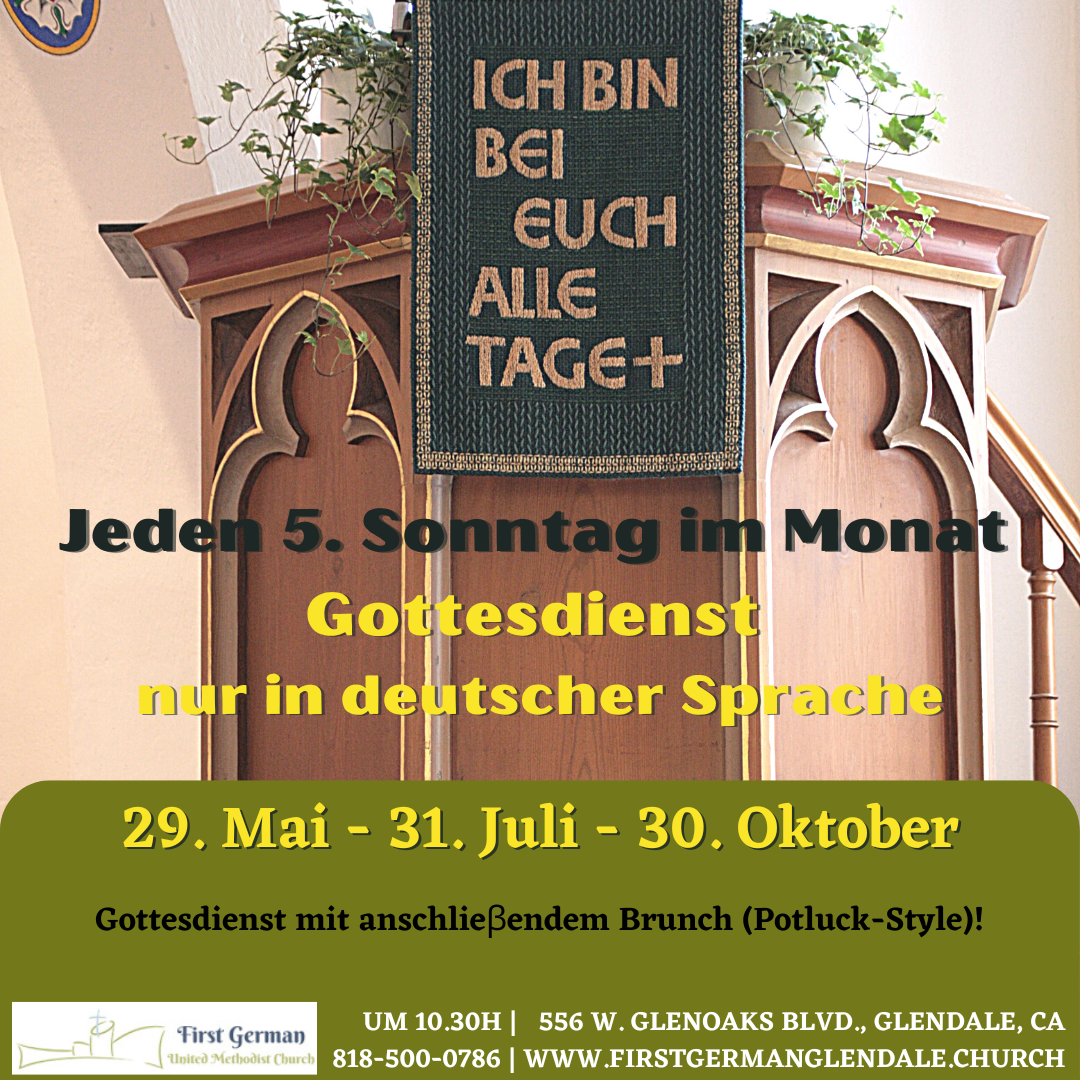 Join us for an All-German Worship Service on Sunday, July 31st at 10:30am.
You are welcome to join us in person (parking is available off Kenilworth) or online (by clicking the Join Us Live button at the top right of the homepage).
A courtyard potluck will be held after the service. We hope you'll join us!!!