In Person Gatherings Suspended
Due to COVID-19 all in-person gatherings have been suspended. We are still having church on Sunday Mornings via ZOOM. For information on how to join us for Church and Bible Study, please visit on our
Sunday Worship
Every Sunday, 10:30 a.m. (unless otherwise noted.)
With Sunday school for children.
The service is mostly traditional to accommodate the expectations of a German church which is rooted in the traditions of J.S. Bach and W.A. Mozart. Therefore, music plays a prominent role.
Scripture readings are conducted in German.
Since many people join us because of the German language, we have no special emphasis on denominational issues. But we clearly hold up our banner as being of Methodist origin.
For Holy Communion, anyone is invited who longs for unity with Christ.
We baptize children AND adults though we do not repeat baptism.
We focus on a personal relationship to the Risen One and visible discipleship in the family of God.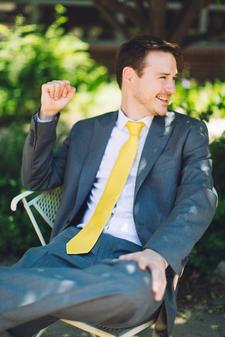 Kurt Poland is the local pastor of First German United Methodist Church. He is from Denver, Colorado and has his Masters in Divinity from Emory University. While studying for the ministry, Pastor Kurt spent a year at the Georg-August Univerität in Göttingen, Germany. He likes books too much, enjoys good...